Plant Sale with CNPS Elderberry Nursery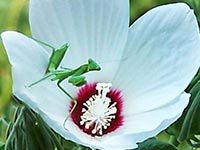 Native Plants: Elderberry Farms Native Plant Nursery and Demo Garden, a project of the California Native Plant Society; Hedgerow Farms; WildJules Seedballs; and Cornflower Farms.
Vegetables & Flowers: Purchase organic vegetable and flower starts.
Culinary & Medicinal Herbs: Choose from organic culinary and medicinal herbs.
Succulents: Shop for beautiful additions to your indoor and outdoor garden from The Succulents Marketplace. Consult with succulent expert Pamela Marentis.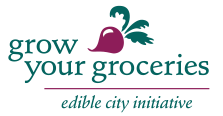 Farmstand Opening Day
Soil Born Farms' Farmstand is open every Saturday from April 6 through December 14. Featuring fresh-from-the-field organic produce, live music, cooking demonstrations, activities for kids, Milly's Mercantile, Greenhouse Garden & Gift Shop and Phoebe's Tea & Snack Bar.
Soil Born Farms Speaker Series: Organic Farming Legends
The Farming Life: An Intimate Ecology
Wendy Johnson, author of Gardening at the Dragon's Gate, is a Buddhist meditation teacher and organic gardening mentor who lives in the San Francisco Bay Area. As one of the founders of the organic farming program at Green Gulch Farm Zen Center, Wendy has been teaching organic agriculture and meditation for decades.
11am to 12pm in the Schoolhouse. Space is limited. Please register in advance to reserve a seat. $13 suggested donation, proceeds benefit the American River Ranch Restoration & Development Project. Register >>
Join Wendy at 12pm for a ceremonial fruit tree planting and blessing for our new youth garden orchard. Everyone welcome.
Wendy will be signing her book, Gardening at the Dragon's Gate, near the Farmstand at 10:30am and from 1 to 2pm.
More information: soilborn.org & SacValleyCNPS.org