Plant Sale with CNPS Elderberry Nursery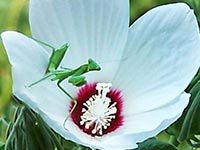 Native Plants: Elderberry Farms Native Plant Nursery and Demo Garden, a project of the California Native Plant Society
Vegetables & Flowers: Purchase organic vegetable and flower starts.
Culinary & Medicinal Herbs: Choose from organic culinary and medicinal herbs.
Succulents: Shop for beautiful additions to your indoor and outdoor garden.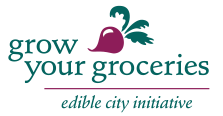 Farmstand Opening Day
Soil Born Farms' Farmstand is open every Saturday from April 4 through December 12. Featuring fresh-from-the-field organic produce, live music, cooking demonstrations, activities for kids, Milly's Mercantile, Greenhouse Garden & Gift Shop and Phoebe's Tea & Snack Bar.

More information: soilborn.org & SacValleyCNPS.org